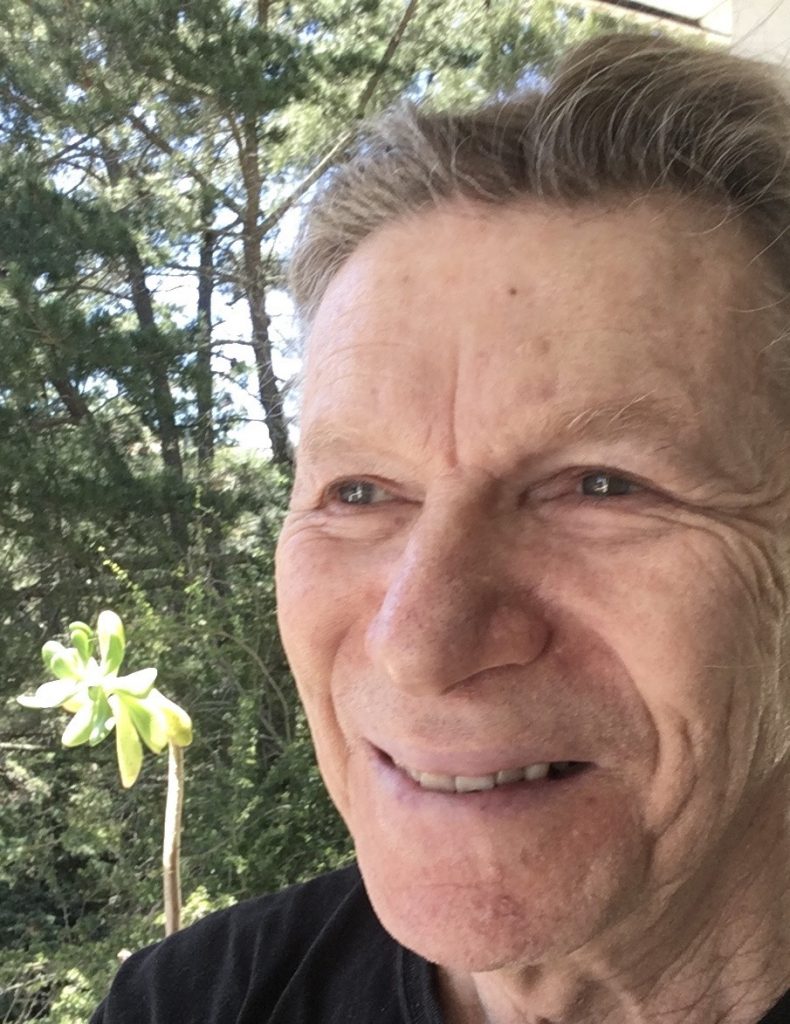 When I am reminded of the bravery of those who put their lives in danger for the sake of justice, I am moved to find at least a bit more of that courage in myself and take whatever steps I can to continue that struggle for a more just and peaceful world. I recently had a conversation with my good friend, Joseph Tieger, who was among the early white participants in the civil rights struggle in the South. By activist, I don't mean someone who attended a few civil rights marches or protests, but someone who devoted himself full-time to local and national efforts and was repeatedly threatened, beaten and imprisoned. I recorded our talk for both a podcast and YouTube and hope you can take the time to tune it in.
Joseph recently published a memoir of his activist time in the civil rights struggle from 1962 – 72, and his later attempts to find an even deeper path towards bringing about change. The book, Lately It Occurs To Me: A Memoir of the Civil Rights Movement & The Open Road (1963—1976) offers a deep and detailed look into the movement in North Carolina and beyond. It givers us a glimpse into the overt hatred and violence as well as the only somewhat more subtle actions of the political and legal establishment to stop the movement towards integration and voting rights. It's an exciting and mind-opening read.
After his years as a civil rights activist and then attorney, Joseph watched as the movement splintered and broke apart. He went on a journey of self-discovery not unlike many of us in the 60's ending up in California. (Full disclosure: In many respects Joseph's journey is very parallel to my own, and when we met in the 1980's we discovered that we were in each other's FBI files).
It was in the Bay Area of California that I met Joseph. He was then traveling and presenting a video series with his wife Johanna called "How Then Shall We Live." It featured Ram Dass and Stephen Levine and eventually became a PBS series offering "essential teachings for personal awakening on social action, impermanence and living life fully present."
After that, Joseph and Johanna produced a magical ten-part series with Ram Dass and dozens of other visionary teachers and celebrities live in Oakland that involved thousands of participants in social justice and diversity training while cultivating self-awareness and an open heart. This series, "Reaching Out" also became a video series.
Interestingly, on the day I had my recorded zoom conversation with Joseph, I received an article from Tikkun Magazine that included the following passage:
"However, in a sense, the saturating effects of the sixties movements were radically incomplete. They have not reached many people, particularly many White people, in our bones. Although the movements have created, and continue to create, institutional and legal and systemic shifts, the system is quite stubborn because most people's hearts and minds have not been deeply affected. That's why what's needed in the United States, and the world over, is a moral, even a spiritual, change, to rise to the level of the demands for political change. ….. It's actually quite empowering to know that we're responsible for what we see on the news. Instead of wringing our hands, we can rewrite the script."
–from "My American Violence" by Robert Birdwell in Tikkun Magazine
It's well worth asking, 'Where did all that passionate courage of the movement in the 60's go?' As well as, 'Where did all that hateful resistance go?' Obviously, there are aspects of it in the current scene all around the world. But, perhaps part of the answer is they are both within us, you and me. It's just a matter of which part we feed.
Love and blessings,
Alan Levin
—————————————————————————————————————-
You can get Joseph's book at Amazon here.
The podcast of our conversation is here.
And please check out and subscribe to the series of interesting interviews with fascinating boundary-crossers at YouTube and Buzzsprout podcast.